This week we are featuring Quimby, Quigley, Quillon, Quinn and Quad, five puppies from the Cayman Islands Humane Society. These puppies have been at the shelter, in very cramped conditions since April 2019.
The Cayman Islands Humane Society is now full and as a result, these poor puppies are in a very dark boring kennel at the front of the shelter. Click on the video below to see what I mean. We are asking for your help this weekend to come down and at least get them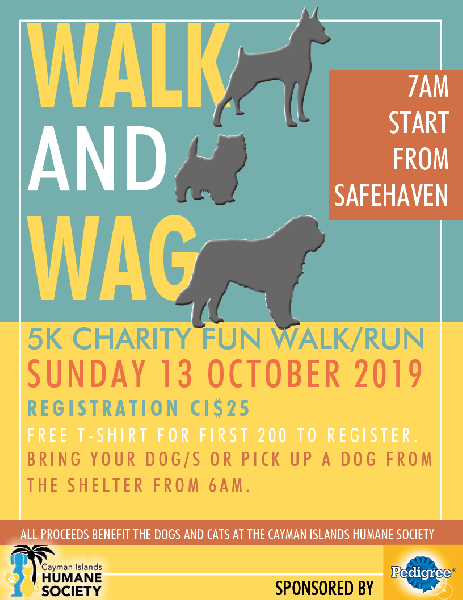 outside for the day.
We also want to tell you about the Walk and Wag 5k fundraiser for the Cayman Islands Humane Society. The event is Sunday October 13th at Safehaven. If you love to walk 5K's but don't have a dog, well then come on by and take a shelter dog! In fact, you could start your training now with one of the Q pups!
As always, if you can't foster or adopt, please SHARE THIS POST no matter WHERE you are in the world. Social Media is powerful and the Cayman Islands Humane Society will consider re-homing their puppies internationally.