As it has been AFRICA hot, we decided to pick TOTO the cat for this week's Pet of the Week. Toto is a little seven month old kitty cat at the Cayman Islands Humane Society and all of his other litter mates have been adopted. When I walked in today, Toto ran right up to me and demanded a cuddle. So sweeeet!
Toto's cat brother, Toby got adopted yesterday so he quite literally is Waiting for your Love.
Toto is an active little cat who gets on really well with other cats and LOVES to play. He will be a great companion for a family with school age kids, or as a pal for other fun loving cats. He has been neutered, micro chipped and fully vaccinated.
Without Your Love, Toto is only having a fraction of the fun that he could be having. I have told him to Hold the Line, love isn't always on time!
Why not pop down to the Cayman Islands Humane Society and visit Toto the cat, today?
If there is no more room at your inn, then please share this post. You never know who is reading and who may think that Toto the Cat is the perfect fit for their home.
Toto & Toby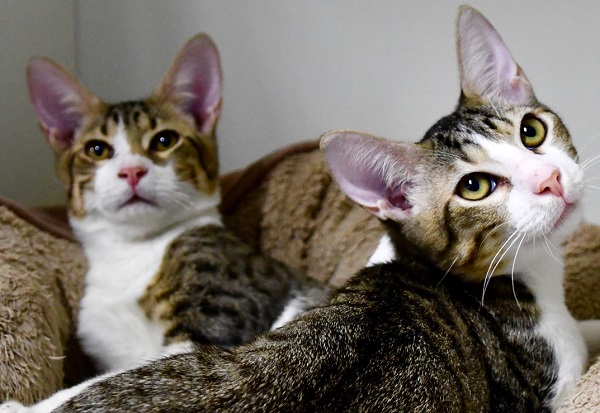 See Toto giving lovely snuggles and kisses here: